DEVOPS get self-service provisioning, IAC, and an open API/CLI to release faster.
CLOUDOPS gets role-based access control, security multi-tenancy, and compliance.
BIZOPS gets centralized reporting, lower cloud cost, and total freedom of choice.
250,000+ cloud
apps provisioned
75+ API integrations.
Any app, any cloud
Up and running in
less than an hour
Less tool sprawl
and better ROI
ANALYTICS:   Lower cloud costs 30%
Optimize hybrid cloud cost and performance with brownfield discovery and rightsizing.
GOVERNANCE:  Assure compliance 
Take control with fine-grained role-based access, approvals, quotas, and policy enforcement
AUTOMATION:  Deploy apps 150x faster
Enable agile DevOps with self-service provisioning via API and CI/CD to bare metal, VM, or containers
PRODUCTION:  Manage day-2 ops
Complete the app life-cycle with scaling, logging, monitoring, backup, and migration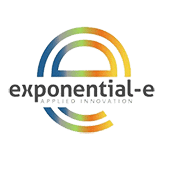 Lower cost, eliminate shadow IT, modernize applications, and simplify multi-cloud management
See how hybrid cloud and DevOps teams are automating IT processes for digital transformation
Zero lock-in across 20+ clouds. VMware, Kubernetes, OpenStack, AWS, Azure, Google and more