If you're a customer looking for a managed instance of Morpheus or
an MSP rolling-out next generation cloud brokerage services, we can help.
Computacenter is Europe's leading independent provider of IT infrastructure services, enabling users and their business. Computacenter advise organisations on IT strategy, implement the most appropriate technology, optimise its performance, and manage their customers' infrastructures.
Exponential-e is a rapidly growing, UK cloud and connectivity provider that delivers super-fast connectivity, resilient cloud solutions and managed services over its powerful 100GigE network. The Exponential-e CMP powered by Morpheus enables the simplicity of ONE managed cloud interface.
Founded in 2011, Ficolo is today one of the fastest growing companies in Finland. Various Enterprise IT, SaaS- and Cloud Providers have chosen Ficolo as their (cloud) location. Providing agile services with the passion to serve customers and react to their request have been the main factors driving the business.
Illapa builds private, and virtual private clouds for medium and large enterprises, using best of breed enterprise class technology. Through abstraction of the management from the infrastructure delivery, we provide a holistic view of your multi-cloud environment, regardless of application, hypervisor, cloud, and location.
"By integrating all of our services and technology onto a single platform fueled by Morpheus Data's orchestration and management, resources are now available where and when clients need them most."
Tonaquint created a state-of-the-art data center with an accompanying telecom business park that supports the growth of technology in the southern Utah region.  Fortune 500 companies, major corporations, educational institutions, government agencies and small business owners trust Tonaquint for its world-class services, strategic location, competitive value, and future expansion capabilities.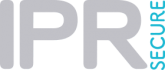 Do you need a dedicated private cloud solution? Are you looking to move your development, production, or entire IT environment? Who do you want to manage your virtual private data center, you or IPR? Whatever you decide—our custom cloud solutions will help you drive business growth and innovation.
OneNeck IT Solutions specializes in hybrid IT solutions for today's leading technology professionals. Their experienced team manages world-class, hybrid IT infrastructures and applications for thousands of businesses around the globe.
OCSL (a CANCOM company) supports corporate and public sector clients with world-class IT products, solutions and services. With award-winning insights and industry-leading accreditation, OCSL's team is trusted by best companies in every sector.
Niu Solutions provide and manage agile and flexible cloud solutions that allow customers to achieve their business objectives now, and in the future. Specialising in Financial Services and Retail, they work with established businesses going through change, as well as high velocity start-ups. Their portfolio of managed services not only gives you stability to enable growth, but also provides strategic technology expertise to respond to the changing behaviour of every customer.
At VegaNext, we take care of your provisioning challenges across any cloud environment. With an up-to-the-minute workflow and smart user interface, we help you provision applications, databases as well as app stack components on any private, on-premise, public or hybrid cloud. With VegaNext's cloud infrastructure and management services, you experience an easy and flawless cloud migration experience.